With production week almost over and performances heading our way, Maria Mizzi sits down with comic illustrator Samwel Mallia to find out what fuelled his Orpheus in the Underworld comic.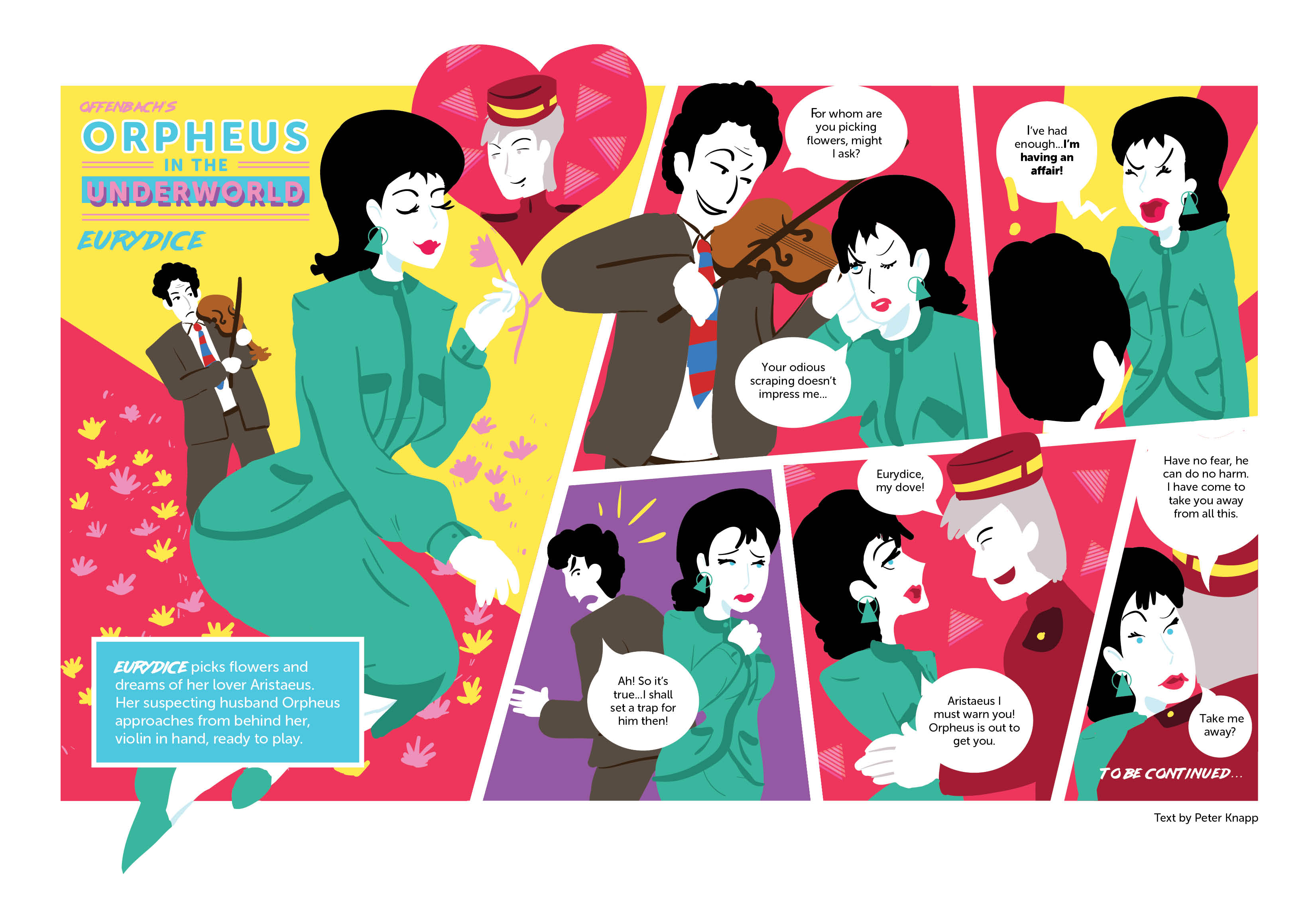 When an illustrator is told to present a comic adaptation of an stage production, it's probably not normal that one is met by such enthusiasm. But this one's a bit of a different story.
"Personally I am captivated by the Orpheus myth and its characters and how Offenbach's retelling tears their traits apart in such an absurd manner." As Samwel Mallia animatedly gestures his eagerness for this production, one can't help but feel slightly excited by the prospect of it all. "I quite like the whimsical tone adopted here, the flashy appropriation of costumes and settings all make for good fun, and that's what keeps driving these mythical characters forward in our time."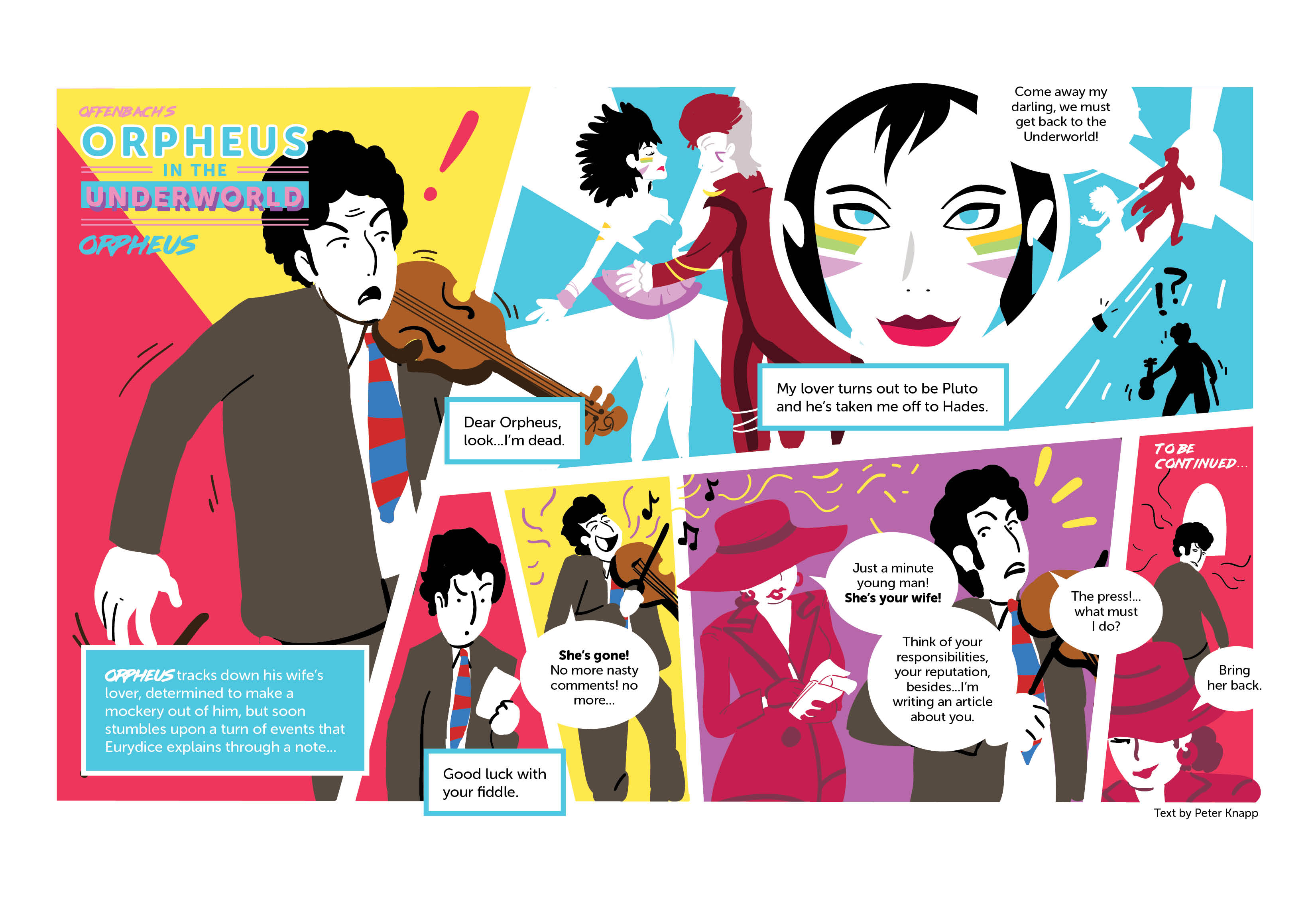 Orpheus in the Underworld, a Valletta 2018 and Teatru Manoel production is all of this and then some. With the help of young crew and cast from the Teatru Manoel Youth Opera, the flavour of this 19th century masterpiece is going to be bumped up and given a new zesty touch. This particular incarnation of the parody will be set in the bright neon lights of the 1980s with all the trims and frills that come with it.
Sam created five comic strips for the Orpheus campaign after having been asked to give a new dynamic to the production. "Seeing such a retelling adopt this 80s inspired rendition of Offenbach's Orpheus continues to successfully represent these personalities through exaggeration of sorts… I think it's the very strong 1980s inspired design style that solidified the purpose and aesthetic of these comics."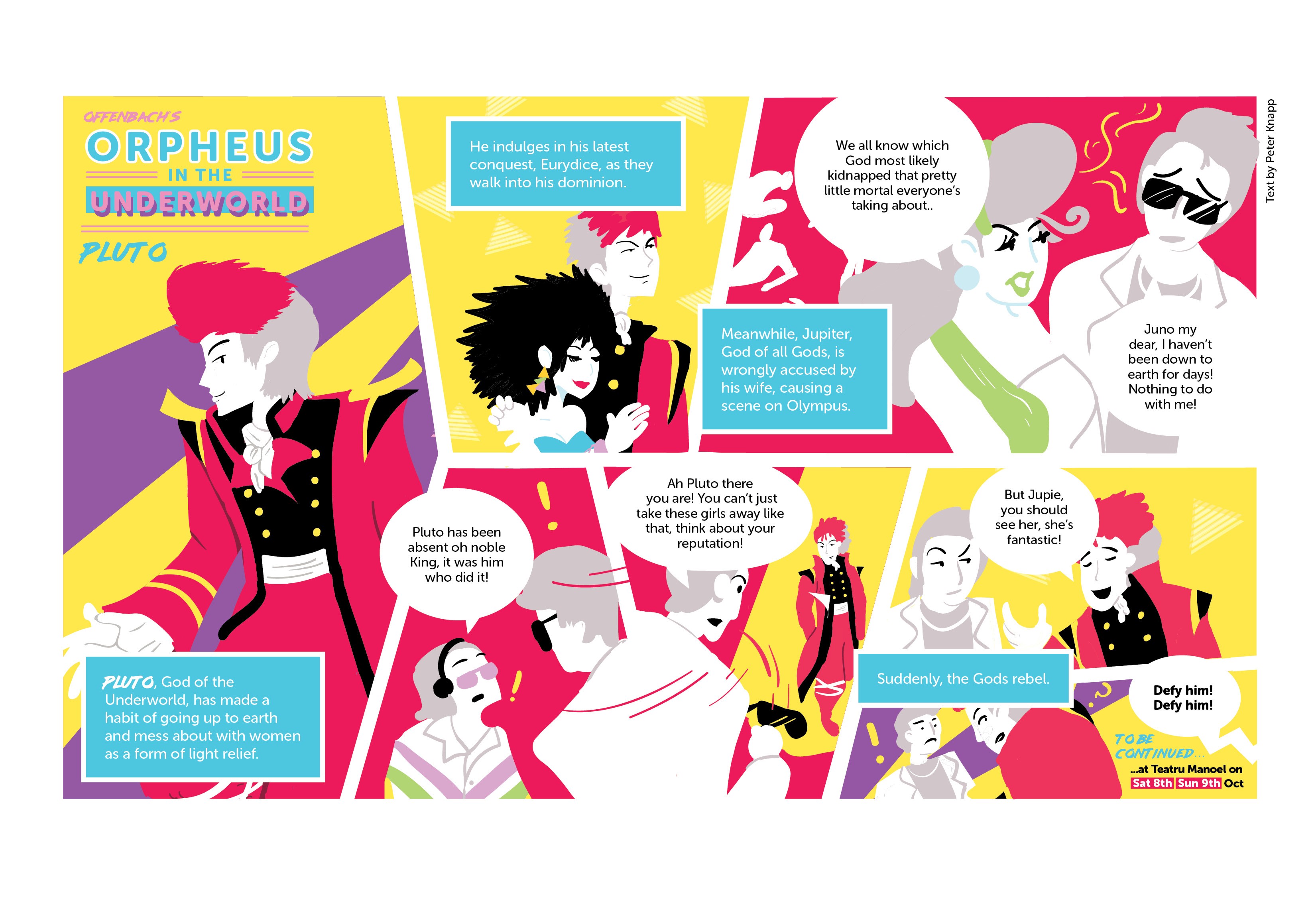 He understands that for such an opera, with this fresh novel twist, there needed to be a re-introduction of sorts; the audience needed to see it a new way, they needed a new perspective. "The web comic is a quick, fun and an easily digestible way through which the world and characters of the production could be re-introduced to any potential audience. On top of all this, the web comic being based on social media allows for more effortless spread and potential for interaction in the road leading up to Orpheus in the Underworld."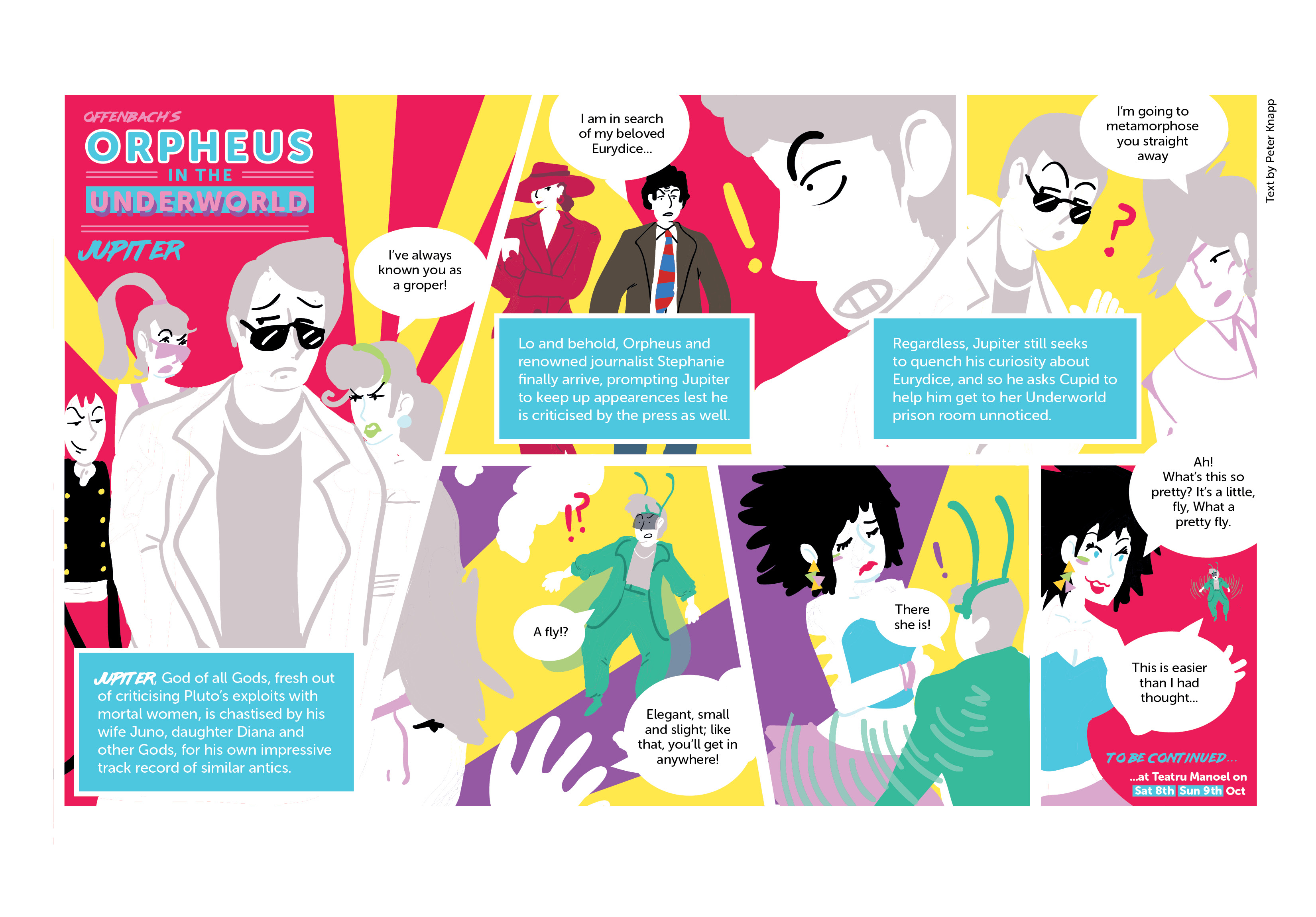 When asked for any final thoughts about the production, he thinks briefly and says, "It was fun interpreting this production in comic form and I'm very excited to see how it pans out on stage." And we must admit that we can't wait to sit down and watch the curtain rise on what is promising to be one of the most exciting stage productions of this theatre season.
Orpheus in the Underworld at Teatru Manoel this weekend on the 8 and 9 October. Make sure not to miss it and book your tickets now.