"Daqsxejn ta' Requiem lil Leli" is a poem written by Immanuel Mifsud, which was adapted to music (quintet and percussion) by Kris Spiteri and theatrical interpretation by Theatre Anon, with visuals by Vince Briffa. On Wednesday 4th of July, I was invited to watch a Requiem like no other I have ever seen in my life. It was completely different to what I had expected.
It was a great experience; the music was amazing and by listening to the playing one undoubtedly would appreciate the hours of practice in order to perfect it and be exactly on time. The dancing and acting were very creative. Instead of a person impersonating Leli as usual, they decided to use a puppet and a lot of masks to represent different people in his life. This made the experience unique.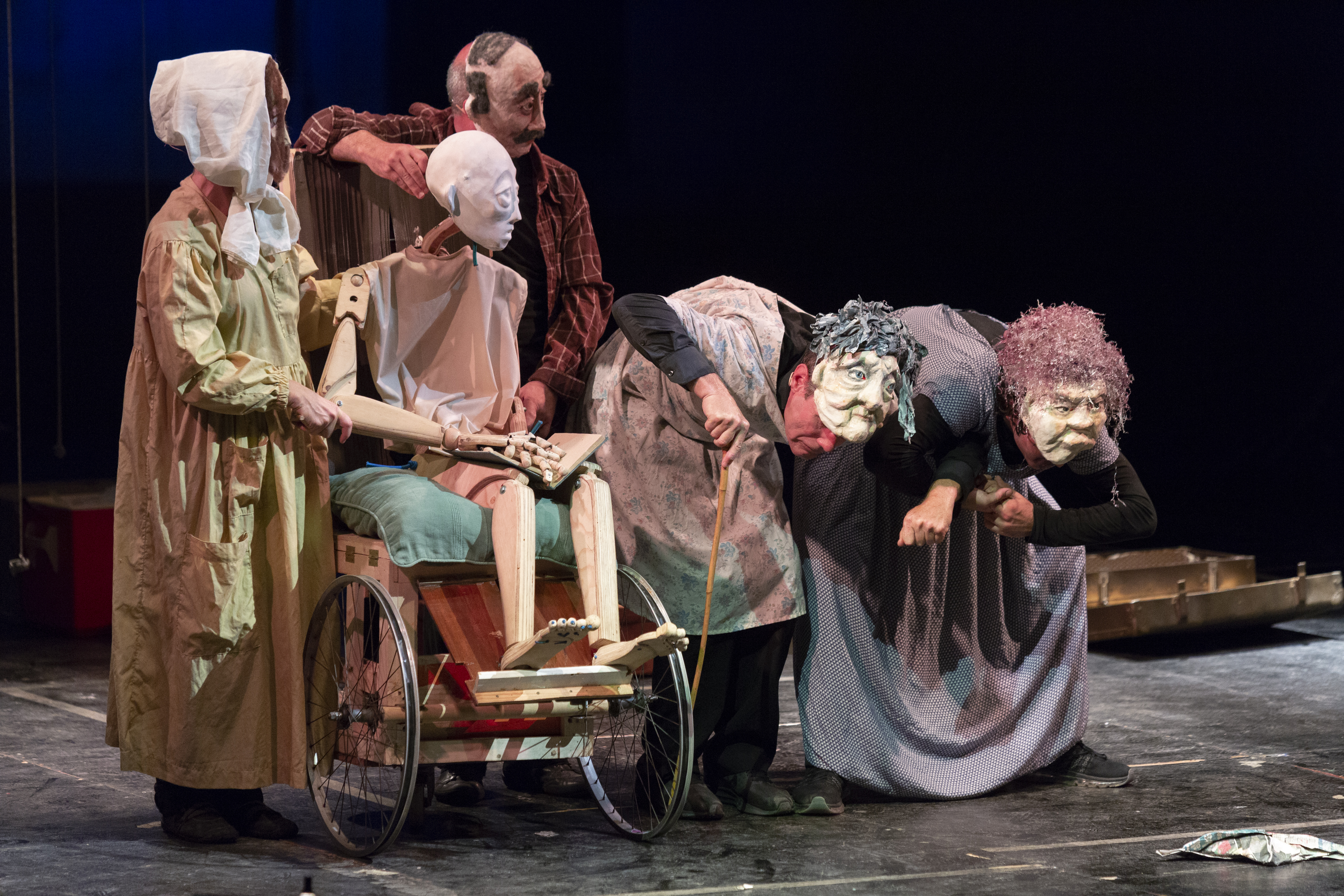 c. Stephen Buhagiar / Festivals Malta
It was quite a complex and heavy performance, where Leli is in a coma and is remembering different phases of his life. At first I couldn't understand what was going on, but as time went by I started enjoying myself more and more and entered the scene with them. The narrator's tone, along with the music, really managed to change the tone according to the memory at hand.
I really enjoyed myself during this performance and would like to congratulate everyone who had a part; from the dancers to the musicians to all the others who do not appear on stage. It was a very creative interpretation and I really hope they continue to think outside the box to surprise the audience with something unpredictable.
A big thanks goes to Valletta 18 and Festivals Malta for giving me the chance to attend such an event.
Rebecca Galea, Valletta 2018 Youth Blogger