6 REASONS WHY YOU SHOULD MAKE YOUR WAY TO TEATRU SALESJAN THIS SATURDAY
1. To witness a live collage of visuals and music
The evening will include iconic film scenes mashed up with improvised electronic music soundscapes inspired by the visuals themselves.
2. To be introduced to the idea of islandness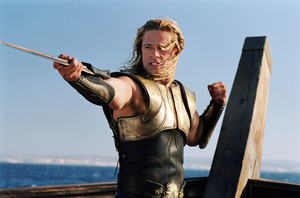 Photograph courtesy of the Malta Film Commision.  Troy – c. 2004 – Warner Bros. Ent. All rights reserved
Icon Island will introduce the audience to films which deal with the mystic and romantic journey to islands, representing alternative societies or different states of mind. Audiences can reflect on island customs and the way islands are commonly viewed.
3. To witness what may be Sonitus Eco's final live performance ever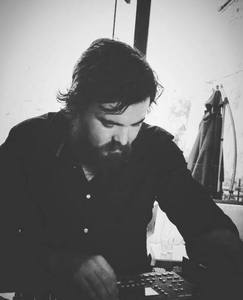 The night might be Sonitus Eco's last time ever playing a live set. The owner of Haar Records will be playing a live electronic music set to accompany the captivating visuals throughout the night.
4. Austrian Director Virgil Widrich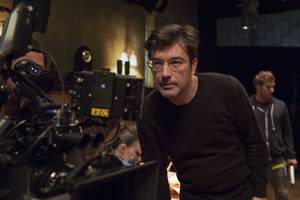 Virgil Widrich is an acclaimed Austrian director, filmmaker, screenwriter and multimedia artist. Do not miss this chance to witness this unique, experimental collaboration between Widrich and Sonitus Eco!
5. The 110-year old Theatre
The Teatru Salesjan in Sliema has been a part of the Sliema community since its foundation stone was set way back in 1907. This exquisite Theatre has hosted diverse generations of performers including world-renowned soprano Miriam Cauchi, local bands Red Electrick and Fuzzhoneys, and various others.
6. A very reasonably priced night out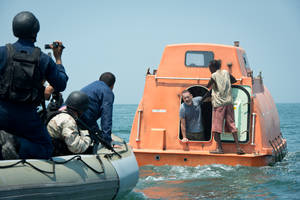 Photograph courtesy of the Malta Film Commision.  Captain Phillips –  c. 2013 Columbia Pictures Industries, Inc. All Rights Reserved.
Tickets for the night cost just €5 and are selling fast, get yours today for a night to remember. See you there!