Speaker bios
Seminar Chairs
Dr Carmen Sammut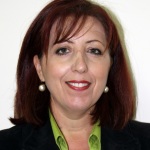 Carmen Sammut is Head of the International Relations Department at the University of Malta. Since 2004 she has been teaching political communications, media and international affairs, public diplomacy and also on issues of culture and gender in international affairs. She obtained her PhD as a Commonwealth Scholar from the Media and Communications Department at Goldsmiths College (University of London), and a Masters, PGCE and BA from the University of Malta. She is author or books and academic articles and she has long been involved in journalism, namely broadcasting. For many years sat on the Media Ethics Commission of the Institute of Journalists, where she chaired a commission that aimed to update the Code of Ethics. She sits on the Board of Governors of the Valletta 2018 Foundation and parts in the Evaluation and Monitoring process. She is also Governor for Malta in the Asia Europe Foundation (ASEF).
Rolf Norås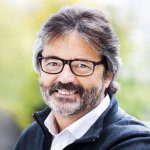 Rolf Noras has been Director of Cultural Affairs in the City of Stavanger in Norway since 1997. However between 2004 and 2009 he was seconded to be Strategic Director of Stavanger2008, the European Capital of Culture. In this role he was responsible for Stavanger's application. He has been a highly influential voice in the development of the European Capital of Culture programme and was a founder member of the network group which helps to support newly appointed ECoC cities and share experience and good practice. Other roles Rolf Noras has fulfilled include being Chair of "Troll in Words", a Norwegian Government pilot project for the encouragement of reading among children and young people, and membership of the Norwegian Culture politics for children and young people. He also led the project "From Feeling to Facts, which was run as a series of courses all over Norway in 1989 and 1990, focusing on the role and contribution of the cultural sector in modern municipality planning. Rolf Noras' written works includes "Life in the Quarters of the City" and "What would you do differently if you knew what you now know? – An investigation into 12 former European Capitals of Culture".
Speakers
Mariella Attard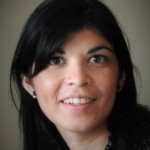 Mariella Attard received her BA (Hons) degree in Sociology from the University of Malta in 2001. For the last 13 years, she has been working at the Malta Tourism Authority, specifically within the Research Unit. She started out as a Research Assistant, and in 2006 took up the capacity of Research Analyst. She has experience in the entire research process; ranging from the design and coordination of research exercises, data collection, management of data collection personnel, statistical analysis and presentation of findings. She has also been involved in EU-funded projects, namely Calypso URTS which sought the formulation of models for the development of social tourism.
Dr Robert Cachia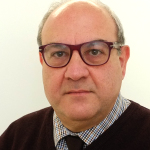 Dr Cachia is Consultant at the Economic Policy Department within the Ministry for Finance. In that role, Robert is assigned changing assignment-based advisory work for the attention of the Director General, the Director Economic Strategy, and the Director International Economic Relations. Robert project manages economic analyses by numbers of EPD economists in the area of the Creative Economy, particularly for Valletta 2018. These studies led to a re-focus specifically on National design capability. Robert holds the position of Visiting Senior Lecturer at the University of Malta and teaches at Global College Malta, including on University of Chester programmes. Robert holds a Bachelor of Science in Chemistry and Mathematics from the University of Malta, a Doctorate in Software Engineering/Computer Science, from the Universita degli Studi di Milano, Italy, a US certification in Risk Management, and an is elected Fellow of the Chartered Quality Institute, UK.
Dr Marie Briguglio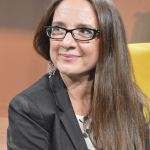 Marie Briguglio is a resident lecturer at the University of Malta. She graduated with First Class Bachelor of Commerce and First Class Honours Economics  from the University of Malta and, as a Chevening Scholar, completed a Master of Science in Environmental and Resource Economics at University College London in 1994, with Distinction. She completed a Phd in Economics at the University of Stirling's Behavioural Science Centre in 2014. Her main research interests are in the field of behavioural, environmental and cultural economics.  Prior to returning to academia, Marie held various senior civil service positions where she oversaw the implementation of EU environmental legislation in Malta and dozens of projects funded by international bodies.  Marie was also the National Focal point for the UNFCCC and worked on assignment for UNEP, the EU and environmental ministries in various EU candidate countries.  She took up a full-time post within the Economics Department of the University of Malta in 2011 and remains active in policy and outreach initiatives, including audio-visual work. She chairs the Community Forum within the President of Malta's Foundation for the Wellbeing of  Society.  Her audiovisual projects have won several awards including three Broadcasting Awards, the European Gold Star Award for active citizenship and the World Intellectual Property Organisation award for Creative Innovation.
Etienne Caruana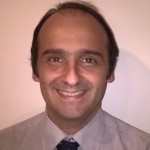 Mr. Caruana is the Director of the Social Statistics Directorate within the National Statistics Office (NSO), a post he has held since 2009. Responsible for four units, Mr. Caruana oversees the production of national statistics related to culture, demography, education, information & communications technology, labour market, living conditions and tourism. During his career at the NSO, Mr. Caruana has worked on various statistical projects, including the Household Budgetary Survey, Labour Force Survey, Survey on Income and Living Conditions, Demography as well as Tourism statistics.  Mr Caruana was also highly involved during the 2011 Census of Population and Housing.  As Director, Mr. Caruana works in close collaboration with other Directorates within the NSO, namely the Economics and Business Statistics directorates, on cross-cutting measures aimed at providing high quality and exhaustive statistical information to policy makers and other users of statistics. In recent years, the NSO has teamed up with the Creative Economy Working Group and developed a 'Culture Programme' containing a number of initiatives aimed at enhancing the provision of national statistics within this sector. Through this collaboration, the NSO has managed to improve considerably the quality and efficiency of the cultural statistics which are being collected and disseminated. This year, the NSO is also collaborating with the Valletta 2018 Foundation on a series of projects aimed at supporting the Valletta 2018 strategy.
Michael Deguara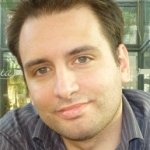 Michael Deguara graduated in Anthropology from the University of Malta summa cum laude with a dissertation on homelessness in Malta.  In 2007, having been awarded a Commonwealth Scholarship, he completed an MPhil in Social Anthropological Analysis at the University of Cambridge with a dissertation on the social implications of the revival of traditional music and dance in Southern Italy.  This research looked at the way in which cultural events acted as a platform for the assertion of autonomous local identity and generated a sense of "social reflexivity", in which people come to conceive of their society as an object of direct reflection and critique.  In creating the narratives of identity, tradition is reclaimed and re-examined firmly with reference to contemporary social, political and economic concerns.
He currently works with the Ministry for Education and Employment, and has previously worked with the Ministries responsible for Health, Rural Affairs and the Environment.  He is also a visiting lecturer with the University of Malta, contributing to teaching programmes within the Department of Anthropological Sciences and the Faculty of Economics, Management and Accountancy (FEMA).
Dr Emanuel Said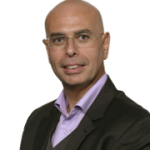 Emanuel lectures in Marketing at the University of Malta. He completed his PhD at Cranfield University School of Management, where he researched organizations' use of customer insight.  He has presented his research at the Academy of Marketing Conference, Australia New Zealand Marketing Academy Conference and has published in the Journal of Marketing Management.
Emanuel is a member of the Academy of Marketing Sciences, ESOMAR, Academy of Marketing (UK), the British Academy of Management and a reviewer for the Academy of Marketing, Journal of Marketing Management and the International Journal of Market Research.
As a practitioner, Emanuel advised various private and Governmental entities on strategy and marketing, based on customized research and evidence.  Clients served include GSK, AstraZeneca, Bayer, Schering Plough, GO, Vodafone, Camilleri Wines, Malta Enterprise and Employment & Training Corporation.  For Valletta 2018, Emanuel is evaluating the success of the Valletta 2018 communication strategy within different communities and is employing innovative approaches like real time experience tracking to understand how audiences engage with the Valletta 2018 brand.
Adonia Sammut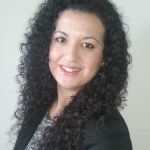 Adonia Sammut works as an Executive in the Labour Market Intelligence Unit within the Corporate Planning Department at the Employment and Training Corporation. Amongst other tasks, she is mainly responsible for the analysis of labour market statistics and compilation of reports about labour market developments and trends. She also formed part of the research team which conducted the Employability Index Study which was aimed at providing insights into the extent to which the skills and disciplines taught by post-secondary educational institutions match the requirements of the Maltese labour market.  Prior to her assignment in the LMI Unit, she gained hands-on experience on EU Funded Schemes, mainly the Employment Aid Programme, within the same corporation.  She graduated from the University of Malta in 2013 and holds a Bachelor of Commerce (Honours) Degree in Economics. Furthermore, she also holds a Diploma in Banking and Financial Services accredited by the Institute of Financial Services in Malta.
Tania Sultana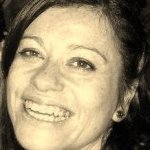 Tania Sultana graduated in B. Com (Hons) Management from the University of Malta in 1998. She has been working at the Malta Tourism Authority for the past sixteen years and is currently 'Head of Research' within MTA's Research Unit – (Marketing Support and Development). Her main area of expertise is tourism market research and strategic planning. She is responsible for MTA's research programme and a main contributor in the development, monitoring and implementation of MTA's Marketing and Product Plan.  Over the past six years she has also participated in a number of tourism related EU-funded projects. She has participated and presented research work in international tourism research conferences/seminars namely organized by Eurostat/OECD and UNWTO. She represents the MTA and is an active participant in the market intelligence group of the European Travel Commission.
Daniela Vella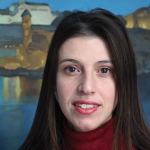 Daniela Blagojevic Vella is Assistant Director at the Directorate for Lifelong Learning and is responsible for policy and provision initiatives in adult learning and arts education. She is a member of the Valletta 2018 Research Steering Committee and her main areas of interest include media and culture production and audience participation. Prior to this she headed the Malta MEDIA Desk, an information office of the European Union's funding programme MEDIA, hosted by the Ministry for Culture.  She was also responsible for the creation and administration of a number of funds for the creative industry in Malta, including the Malta Film Fund and the Digital Games Fund. She graduated in Communications from the University of Malta and completed a Master of Arts in International Media Innovation Management at the University of Berlin.
Kevin Vella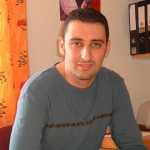 Mr Vella joined the Economic Policy Department as a junior economist in 1999.  He obtained his Masters degree in economics from Warwick University in 2003 and has also undergone training at the IMF Institute in Washington in 2007. In 2011 he was appointed Director (Economic Strategy) at the Economic Policy Department responsible mainly for Fiscal Affairs, Financial Stability and Economic Forecasts. He formed part of the Economic Policy Committee until April 2013 and now he is a Malta's Alternate Economic and Financial Committee member. Mr. Vella is also a member of the Creative Economy Working Group representing the Ministry for Finance and has directed a small team of experts within the Economic Policy Department in order to carry out research on the culture and creative industries, including the completion of the "Economics of the Culture and Creative Industries" report in 2011.
Dr Antoine Zammit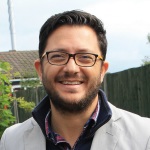 An architect and urban designer by profession, Dr Antoine Zammit holds an undergraduate degree in architecture and civil engineering from the University of Malta (UoM), a post‐graduate MSc degree in Town and Country Planning and a PhD research in planning and urban design, both from the Bartlett School of Planning, University College London (UCL). He has worked in private practice since 2002 and was further a member on the Planning Appeals Board. Today he leads his architectural and urban design consultancy, studjurban, lectures in spatial planning, urban design and urban governance at the Department of Spatial Planning and Infrastructure within the Faculty for the Built Environment, UoM and guest lectures at UCL. He is an active member of the Kamra tal-Periti and the Architects' Council of Europe (ACE) Urban Issues Work Group, wherein he has authored the ACE's publication entitled 'The role of the architectural profession in delivering responsible design'. He is also a member of the Commonwealth Association of Architects' Validation Committee and a Core Group Member and Working Group leader of COST Action TU1306 Cyberparks (Fostering knowledge about the relationship between Information and Communication Technologies and Public Spaces supported by strategies to improve their use and attractiveness). In the field of planning and policy-­making Dr Zammit advises the Malta Environment and Planning Authority on major policy revisions and is the author of the key document 'Development Control Design Policy, Guidance and Standards 2015' (DC15). He has also delivered papers at numerous international conferences and transnational meetings in the research areas of urban design quality, urban design research methods, urban design policy-­making, green urbanism and responsible design.
Prof. Paul Sant Cassia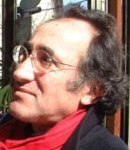 Paul Sant Cassia, currently Head of Department of Anthropological Sciences, University of Malta, was previously Curator  at the Cambridge University Museum of Archaeology and Anthropology, and Lecturer, University of Cambridge (1985-91),  and Reader at Durham University (1994-2009). He is the author of "The Making of the Modern Greek Family" (with C. Bada)  (CUP, 1991); "Bodies of Evidence" (Berghahn, 2005); "Between Europe and the Mediterranean: The Challenges and the Fears" (ed with T.  Fabre) (Macmillan, 2007), founding editor of the Journal of Mediterranean Studies (1991-97), and editor of History and Anthropology (2000-2011). He has conducted research in Cyprus, Greece, France, Tunisia and Australia.
Daniel Attard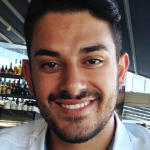 Daniel Attard obtained a Diploma in Design Foundation Studies and a Bachelor of Science in the Built Environment from the University of Malta. He spent a semester at UCN Denmark as part of the ERASMUS programme. In the summer of 2015, Daniel was a tutor in an architecture workshop (EASA) held in Valletta where his team were responsible for the design and construction of a wooden structure il-Boċċa which now stands at the entrance of Valletta. Daniel is currently reading for a Masters Degree in Architecture and Urban Design at the University of Malta and this study is part of his final year dissertation.
John Vella
John Vella holds an MSc in Human Resources Management and Development from the University of Leicester. As a PhD student with the Mediterranean Institute (University of Malta), his research focuses on curatorial interpretation and presentation of local communities within grassroots museums. He is Director-Curator of Bir Mula Heritage museum: a family-initiative since 1996. As a guest lecturer with the Institute for Tourism, Travel and Culture (University of Malta), he supervised and coached students during their work-placement phase. He designed short courses amongst which in human resources, cultural tourism, museum studies and local history. He participated with research papers at conferences and study visits around Europe.
Kersten Calleja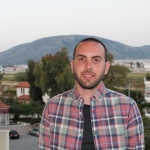 Kersten Calleja received a B.A (Hons.) in International Relations in 2010 from the University of Malta. In 2012, he completed his Master of Arts with a dissertation exploring Greece's public diplomacy and nation branding efforts. For the last four years, he has been working at the International & EU Office of the University of Malta. Since 2014 he has been pursuing an MPhil in International Relations with the aim to be officially transferred to PhD by the end of 2016. The thesis focuses on how tourism can be a resource of 'Soft Power' for a nation-state with a comparative study of Greece and Malta.