Malta enjoys a vibrant performing arts community since it collaborates with other countries that also develop unique and interesting projects that can satisfy our local community. A fair example of this is 'Tombs Creatius', a Spanish touring company that hosts events taking place in public spaces. In Malta,  their project called "The Strange Case of Señor Tonet"  was showcased at Esplora from the 28th of March to the 1st of April and then in Valletta from the 4th to the 8th of April.

This is an interactive festival that features enjoyable games for all ages made entirely by the company members. All of these games, including some entitled 'Little Onion Dancer', 'The Golden Egg' and 'The Lady of the Lake', help to creatively tell the story of the strange encounters Señor Tonet comes across. But what are the things he encounters when on his travels? You have to play the games to find out.
The majority of these games have a little surprise for those who win. Whenever someone successfully manages to complete a game, a little show, seen only through a small red spyhole, is played, recounting what Señor Tonet witnessed during his travels. This is done by the use of mechanics, lighting and sound operated only lasting for less than a minute, all of which are synchronized to give the impression that you are exploring these strange locations and discovering these peculiar creatures alongside Señor Tonet.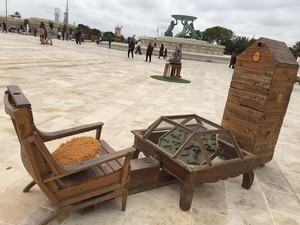 The majority of these games rely on strategy, concentration, memory work, timing and, if possible, teamwork.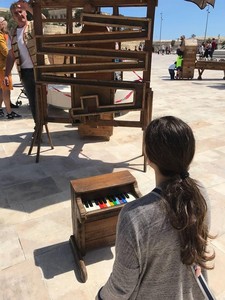 This experience was indeed enjoyable, alone or with a friend to make the tasks more enjoyable. It certainly did bring out the best of children as well as anyone young at heart.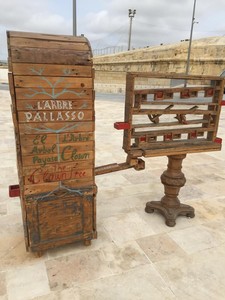 Kyra Lautier, MCAST ICA