Lecture Programme: Guest Speakers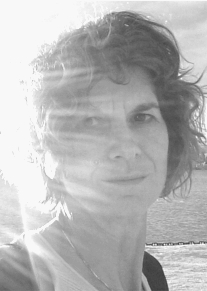 Renate Buschmann
Renate Buschmann has been director of the video and media art foundation imai in Duesseldorf since 2008. After apprenticing as a carpenter, she studied art history and archaeology in Cologne and Florence and received a PhD at the University of Cologne. She worked as an Assistant Curator at the Kunsthalle Duesseldorf and continued as a freelance curator. She also held teaching positions at the Art Academy Muenster, the Universities of Cologne and Duesseldorf. For over 20 years she specialised in modern and contemporary art and has gained experience in research, curating, and teaching in particular with regard to exhibition history, photography, performance art, media art and its preservation. For the German Goethe Institute she curated the currently traveling video art programme "Looking at the Big Sky" and gives lectures on the presentation and preservation of media art.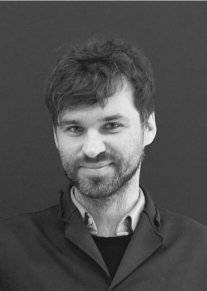 Sebastian Cichocki
Sebastian Cichocki is the chief curator at the Museum of Modern Art in Warsaw. Between 2005-2008 he worked as director of the Centre for Contemporary Art Kronika in Bytom. Selected curated and co-curated exhibitions are the Polish pavilions at the 52nd and 54th Venice Biennales, with Monika Sosnowska (1:1) and Yael Bartana (… and Europe will Be Stunned), Making Use. Life in Postartistic Times, Museum of Modern Art in Warsaw (2016), Rainbow in the Dark Konstmuseum Malmö (2015) and SALT Galata, Istanbul (2014), Zofia Rydet, Record 1978-1990, Museum of Modern Art in Warsaw (2015), Early Years, KW Institute for Contemporary Art, Berlin (2010), The Sculpture Park in Bródno (2009-ongoing). Author and co-author of several books e.g. A Cookbook for Political Imagination (2011), and The Future of Art Criticism as Pure Fiction (2011), Earth Works! (2014).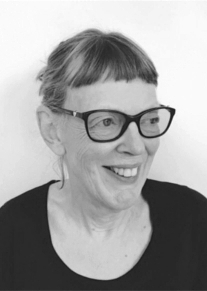 Michaela Crimmin
Michaela Crimmin is co-director of Culture+Conflict, a not-for-profit agency dedicated to research and the support of art produced in, and in response to, situations of international conflict and its aftermath. She is an independent curator; teaches on the Royal College of Art's Curating Contemporary Art MA programme; and is an associate lecturer at Central Saint Martins School of Art. She was Head of Arts at the Royal Society of Arts (RSA) from 1997 to 2010, a role that included initiating and directing the RSA Arts & Ecology Centre, the inspiration and experience that led to co-founding Culture+Conflict. Previous work includes coordinating the first phase of the Fourth Plinth series of temporary commissions in London's Trafalgar Square; directing the two million pound Art for Architecture award scheme; and prior to the RSA, commissioning artists for Public Art Development Trust's pioneering work in the public domain.
Yuko Hasegawa
Yuko Hasegawa is Chief Curator of the Museum of Contemporary Art, Tokyo (2006 – present) and Professor, Graduate School of Global Arts, Tokyo University of the Arts (2016-present). She was a Chief Curator and Founding Artistic Director (1999-2006) of the 21st Century Museum of Contemporary Art, Kanazawa. She is Artistic Director of Inujima Art House Project (2011-present). She was Curator of 11th Sharjah Biennial (2013), Artistic Advisor of 12th Venice Architectural Biennale (2010), Co-Curator of 29th São Paulo Biennial (2010), Commissioner of Japanese Pavilion of 50th Venice Biennale (2003). She was a member of the Asian Art Advisory Board at the Solomon R. Guggenheim Museum (2008 – 2012). Her recent exhibitions include GLOBALE: New Sensorium Exiting from Failures of Modernization at ZKM | Center for Art and Media Karlsruhe (2016). Her publications include 'Modern Women: Women Artists at the Museum of Modern Art,' Museum of Modern Art, 2010, pp334-351 and 'Kazuyo Sejima + Ryue Nishizawa: SANAA,' Phaidon Press, 2006.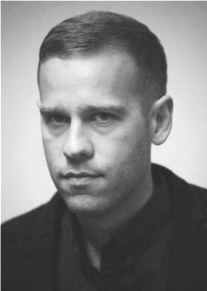 Nadim Samman
Nadim Julien Samman read Philosophy at University College London before completing a doctorate in art history at the Courtauld Institute of Art. In 2012 he curated the 4th Marrakech Biennale with Carson Chan. Projects in 2014 include Antarctopia: The Antarctic Pavilion, 14th Venice Biennale of Architecture, and Treasure of Lima: A Buried Exhibition – a unique site-specific exhibition on the remote Pacific island of Isla del Coco. Nadim is Co-Director of Import Projects and Curator of the 5th Moscow International Biennale for Young Art (June 2016).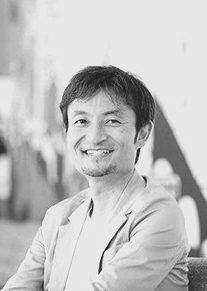 Fumihiko Sumitomo
Fumihiko Sumitomo is the Director of Arts Maebashi in Japan. He was the co-curator of Aichi Triennale 2013 ,Beautiful New World: Contemporary Visual Culture from Japan ("798" Dashanzi Art District and Guangdong Museum of Art, 2007) and Media_City Seoul 2010. He was also artistic director of Festival for Arts and Social Technology Yokohama [CREAM] in 2009 and curator for Beppu Art Project 2012 and co-editor of "From Postwar to Postmodern, Art in Japan 1945-1989: Primary Documents" (Museum of Modern Art New York/ Duke University Press, 2012). As a senior curator at the Museum of Contemporary Art, Tokyo (MOT), he has curated the exhibition "Tadashi Kawamata: Walkway" (2008). He worked for NTT InterCommunication Center (ICC) in Tokyo, where he organised the exhibitions "Art Meets Media: Adventure in Perception" (2005) and "Possible Futures: Japanese Postwar Art and Technology" (2005). He is also a founding member of Arts Initiative Tokyo (AIT).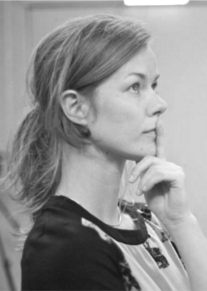 Suzanne Wallinga
Suzanne Wallinga is an independent curator and researcher based in Amsterdam with a background in Industrial Design Engineering and Cultural Studies. She is co-founder and director of A Tale of a Tub, a nonprofit project space for contemporary art in Rotterdam. Since August 2014, A Tale of a Tub explores alternative modes for the development and presentation of contemporary art. A Tale of a Tub is committed to stimulate new developments in contemporary art and to explore their meaning within the realm of art and beyond. Research, dialogue and reflection lie at the centre of A Tale of a Tub's programming. Before that, she was associate curator and artistic director of TAG, a platform for audiovisual art in The Hague. Since 2015 she is curator of Art Rotterdam | Intersections. Suzanne is the first recipient of De Hallen Haarlem's Young Curators Grant (2008 – 2009), and is a selected member of the Giant Step International Curational Network. She is a frequent visiting lecturer and tutor at several Dutch academies, universities and postgraduate programmes, including University of Amsterdam, De Appel arts centre, Gerrit Rietveld Academy, De Ateliers, MFA | St. Joost and the Master of Film programme at the Netherlands Film Academy and works as an advisor for the Amsterdam Fund for the Arts.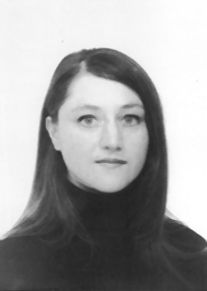 Antje Weitzel
Antje Weitzel works as curator and project manager in Berlin. Since 2007 she runs the Berlin project space uqbar, that was awarded by the Berlin Senate in 2013; Since 2012 she works in the artistic office of the Berlin Biennale. Among her latest projects: 2. Berliner Herbstsalon, Maxim Gorki Theater and other venues, Berlin (2015); Post-Soviet Cassandras, Galerie im Körnerpark, Berlin (2015); Tagore's Post Office, nGbK, Berlin (2014); Kritik und Krise – Spectres of the Future, Collegium Hungaricum Berlin (2013); Berliner Herbstsalon, Maxim Gorki Theater and other venues, Berlin (2013); Right-To-Left. Arabic and Iranian Visual Cultures, Studio 1, Kunstquartier Bethanien, Berlin (2012); Desertmed – A project about deserted islands of the Mediterranean, nGbK, Berlin (2012).