Lecture Programme: Guest Speakers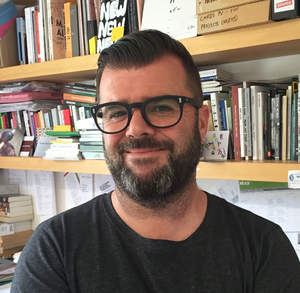 Dr. Paul O'Neill
Dr. Paul O'Neill is an Irish curator, artist, writer and educator based in Helsinki and New York. He is the Artistic Director of PUBLICS; a curatorial agency and new art space in Helsinki (www.publics.fi). Between 2013-17, he was Director of the Graduate Program at the Center for Curatorial Studies (CCS), Bard College. Paul is widely regarded as one of the foremost research-oriented curators, and a renowned scholar of curatorial practice, public art and exhibition histories. Paul has held numerous curatorial and research positions over the last twenty years and he has taught on many curatorial and visual arts programs in Europe and the UK. Paul has co-curated more than sixty curatorial projects across the world including most recently:  We are the (Epi)center, P! Gallery, New York (2016), and the muti-faceted We are the Center for Curatorial Studies for the Hessel Museum, Bard College (2016-17), and most recently he was also one of the main organisers of the major international Symposium: Curating After the Global, LUMA Foundation, Arles, France 2017.
Paul's writing has been published in many books, catalogues, journals and magazines. He is editor of the curatorial anthology, Curating Subjects (2007), and co-editor of Curating and the Educational Turn  (2010), and Curating Research (2014) both with Mick Wilson, and co-published by de Appel and Open Editions (Amsterdam and London); Locating the Producers: Durational Approaches to Public Art (Amsterdam, Valiz, 2011), co-edited with Claire Doherty and author of the critically acclaimed book The Culture of Curating and the Curating of Culture(s), (Cambridge, MASS., The MIT Press, 2012). His most recent anthologies, The Curatorial Conundrum: What to Study? What to Research What to Practice? and How Institutions Think are co-edited with Lucy Steeds and Mick Wilson and co-published with The MIT Press, CCS Bard College, and the LUMA Foundation in 2016 and 2017. He is currently working on the co-authored Durational Aesthetics: Time and Contemporary Art (London, Bloombury Press, 2018).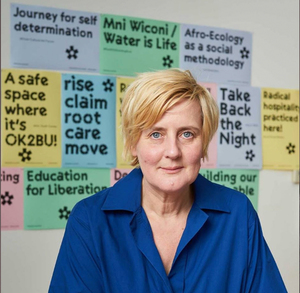 Jeanne van Heeswijk
Jeanne van Heeswijk is an artist who facilitates the creation of dynamic and diversified public spaces in order to "radicalize the local."  Her long-scale community-embedded projects question art's autonomy by combining performative actions, discussions, and other forms of organizing and pedagogy in order to assist communities to take control of their own futures. Her work has been featured in publications worldwide, as well as internationally renowned biennials including those in Liverpool, Shanghai, and Venice. She has received the 2014-2015 Keith Haring Fellowship in Art and Activism at Bard College and the Leonore Annenberg Prize for Art and Social Change.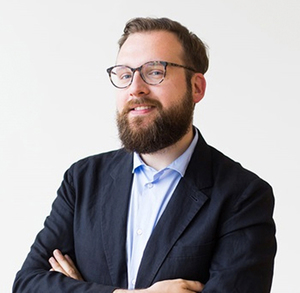 Dr Michael Birchall
Dr Michael Birchall is Curator of Public Practice at Tate Liverpool and Senior Lecturer in Exhibition Studies at Liverpool John Moores University. His curatorial practice and research concerns socially engaged art, performance, and notions of publicness in museums. He has previously held curatorial appointments at The Walter Phillips Gallery at The Banff Centre (Canada), The Western Front (Vancouver, Canada), and Künstlerhaus Stuttgart (Germany); and has lectured at Zurich University of the Arts. His writing has appeared in Frieze, ARKEN Bulletin, On Curating, Modern Painters, C-Magazine, Art & the Public Sphere, and various catalogues and monologues, such as The Collective Good edited with Rogaland Kunstsenter. In 2017 he co-curated O.K. – The Musical by Christopher Kline at Tate Liverpool.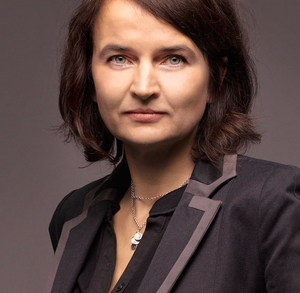 Dr Nina Möntmann
Dr Nina Möntmann is an art historian, curator and writer. She has been Professor of Art Theory and the History of Ideas at the Royal Institute of Art in Stockholm and curator at NIFCA, the Nordic Institute for Contemporary Art in Helsinki. Curated projects include Fluidity, Kunstverein in Hamburg 2016; Harun Farocki A New Product (Deichtorhallen Hamburg, 2012); If we can't get it together. Artists rethinking the (mal)functions of community (The Power Plant, Toronto, 2008); The Jerusalem Show: Jerusalem Syndrome (together with Jack Persekian), 2009, Parallel Economies in India, (Frankfurter Kunstverein, 2006) and the Armenian Pavillion for the 52nd Venice Biennial. Recent publications include Kunst als Sozialer Raum, (König Books, 2002 / 2017); and the edited volumes Brave New Work. A Reader on Harun Farocki's film 'A New Product', engl,/dt. (Cologne, Verlag der Buchhandlung Walther König, 2014); Scandalous. A Reader on Art & Ethics (Berlin, Sternberg Press, 2013); New Communities (Toronto, Public Books/The Power Plant, 2009) and Art and Its Institutions (London, Black Dog Publishing, 2006). Her essays have been published in numerous critical readers and catalogues.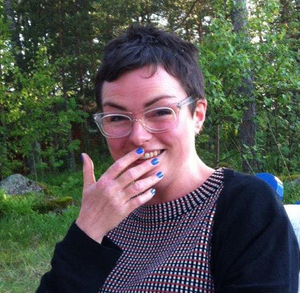 Kelly Large
Kelly Large is a curator and artist. Her multi-disciplinary practice engages with acts of public appearance and the agency attached to 'being visible'; especially how different registers of visibility and public-ness are entangled with the social relations of art practice and its presentation. In both her artistic and curatorial practices she explores these ideas through producing and commissioning live work that uses forms of social choreography to reconsider the relationship between individual and collective agency.
She works as an independent curator and a tutor on the Curating Contemporary Art programme at Royal College of Art. Between 2013–2016 she was Curator: Public Programme at Zabludowicz Collection where she produced performances by Helen Benigson, Martin Creed, Alexandre da Cunha, Andy Holden, Raúl de Nieves, Jack Tan and Katrina Palmer, and worked with Rachel Maclean, Heather Phillipson, Jon Rafman and Ryan Trecartin amongst others. Prior to this Kelly directed SUNDAY, an international art fair for young commercial galleries, held annually in London. As part of this role she initiated SUNDAY School, a series of event based artist commissions that explored the convivial nature of the art fair context. Her work has been presented at Tate Modern, David Roberts Art Foundation, 52nd Venice Biennale, Eastside Projects, Liverpool Biennial of Contemporary Art, and MIMA.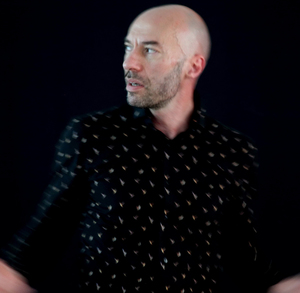 Alfredo Cramerotti
Alfredo Cramerotti is a writer, curator and broadcaster. Director of MOSTYN, Wales, Founder of CuratorWork, and Head Curator of APT, Artist Pension Trust, he complements his work in the UK with active participation in the visual art world.  In recent years this has included curating Sean Scully: Standing on the Edge of the World at the Hong Kong Arts Centre (2018), Leviathan in conjunction with the 57th Venice Biennale (2017), EXPO VIDEO Chicago (2015), three national pavilions at the Venice Biennale (Mauritius in 2015, Wales and Maldives in 2013), and the biennials Sequences VII in Iceland (2015) and Manifesta 8 in Spain (2010).
Cramerotti is a Doctoral Researcher at the European Centre for Documentary Research, University of South Wales, and Visiting Lecturer at universities throughout Europe and the Americas, as well as regularly publishing, broadcasting and public speaking.  His scholarship involves the theory and practice of "The Hyperimage", investigating digital culture's impact on artistic and curatorial practices, and "Aesthetic Journalism", addressing the relationship between contemporary art and interview, fiction and reportage.
Cramerotti has published extensively and most of his writing can be found at alcramer.net.
He is Editor of the Critical Photography book series and his own publications include the books Forewords: Hyperimages and Hyperimaging (forth. 2018), Unmapping the City: Perspectives of Flatness (2010) and Aesthetic Journalism: How to inform without informing (2009).