Lecture Programme: Guest Speakers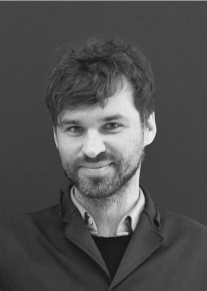 Sebastian Cichocki
Sebastian Cichocki is the chief curator at the Museum of Modern Art in Warsaw. Between 2005-2008 he worked as director of the Centre for Contemporary Art Kronika in Bytom. Selected curated and co-curated exhibitions are the Polish pavilions at the 52nd and 54th Venice Biennales, with Monika Sosnowska (1:1) and Yael Bartana (… and Europe will Be Stunned), Making Use. Life in Postartistic Times, Museum of Modern Art in Warsaw (2016), Rainbow in the Dark Konstmuseum Malmö (2015) and SALT Galata, Istanbul (2014), Zofia Rydet, Record 1978-1990, Museum of Modern Art in Warsaw (2015), Early Years, KW Institute for Contemporary Art, Berlin (2010), The Sculpture Park in Bródno (2009-ongoing). Author and co-author of several books e.g. A Cookbook for Political Imagination (2011), and The Future of Art Criticism as Pure Fiction (2011), Earth Works! (2014).
Alfredo Cramerotti
Alfredo Cramerotti is a writer, curator and broadcaster. Cramerotti is the Director of MOSTYN Wales and Head Curator of APT Artist Pension Trust, and complements his work in the UK with active participation in the visual art world.  In recent years this has included curating Leviathan, in conjunction with the 57th Venice Biennale (2017), EXPO VIDEO Chicago (2015), three national pavilions at the Venice Biennale (Mauritius in 2015, Wales and Maldives in 2013), and the biennials Sequences VII in Iceland (2015) and Manifesta 8 in Spain (2010).
Cramerotti is a Doctoral Researcher at the European Centre for Photography Research, University of South Wales, and Visiting Lecturer at universities throughout Europe and the Americas, as well as regularly publishing, broadcasting and public speaking.  His scholarship involves the theory and practice of "the hyperimage", investigating digital culture's impact on artistic and curatorial practices, and "aesthetic journalism", addressing the relationship between contemporary art and interview, fiction and reportage.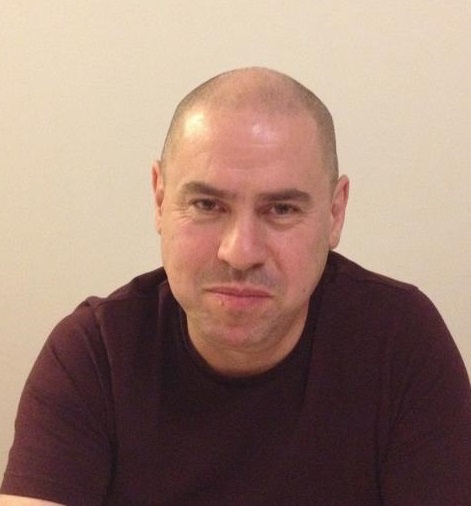 Mick Wilson
Mick Wilson is an artist, educator and researcher based in Sweden and Ireland.
He is currently the first Head of the Valand Academy of Art, University of Gothenburg, Sweden; and co-editor-in-chief of PARSE journal. He has been a regular guest visiting lecturer at Bard CCS, de Appel Curatorial Programme, and Masters in Curatorial Practice SVA New York. He was co-convenor with Paul O'Neill and Janna Graham of the 4th Moscow Curatorial Summer School, 2015.  Edited volumes include: The Curatorial Conundrum,MIT; Curating Research, Open Editions/de Appel; Curating and the Educational Turn, Open Editions/de Appel; and SHARE Handbook for Artistic Research Education, ELIA.
Projects and exhibitions include: "Seminar" BAK; "Aesthetics Jam" Taipei Biennial; "Joyful Wisdom" Rezan Has Museum, Istanbul; "The Judgement is the Mirror" Living Art Museum, Reykjavík; "Some songs are sung slower" The Lab, Dublin; and "Of the salt bitter sweet sea: A public banquet" Dublin.
Recent publications include:"Institutional Graft", Implants, National Sculpture Factory, Ireland; "Preface" to S. Tuck's After the Agreement: Contemporary Photography in Northern Ireland; "Dead Public: An unfinished enquiry" in Vector: Artistic research in context; "Anachronistic Aesthesis" in Experimental Aesthetics; "Between Apparatus and Ethos: On Building a Research Pedagogy in the Arts" in Artists with PhDs: On the New Doctoral Degree in Studio Art. Forthcoming publications include: Public Enquiries: PARK LEK and the Scandinavian Social Turn and Necropolitics and its Discontents: Art, Mortality and the Political Imagination.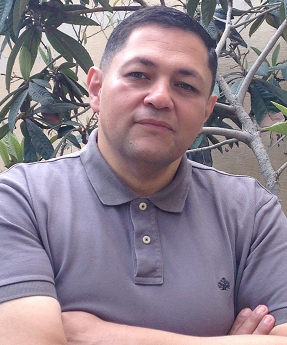 Bassam El Baroni
Bassam El Baroni is a curator from Alexandria, Egypt and a member of the faculty at the Dutch Art Institute in Arnhem, the Netherlands since 2013.
He was co-curator of Manifesta 8, 2010 in Spain and director of Alexandria Contemporary Arts Forum (ACAF), 2005 – 2012. In 2016 he curated 'Nemocentric' at Charim Galerie, Vienna. And in 2015, he curated 'What Hope Looks like after Hope (On Constructive Alienation)' at HOME WORKS 7, Beirut. Other exhibitions include AGITATIONISM the 36th edition of Eva International – Ireland's Biennial, Limerick, 2014; the Lofoten International Art Festival, Norway, 2013; and 'When it Stops Dripping from the Ceiling (An Exhibition That Thinks About Edification)' at the Kadist Art Foundation, Paris, 2012.
He has led a number of intensive workshops, contributed texts to a variety of publications and delivered papers at a wide range of conferences and symposia including: 'What is Happening to Our Brain? Art & Life in Times of Cognitive Automation', Rietveld Academy, Amsterdam; 'How Institutions Think', Luma Foundation, Arles; Sommerakademie Zentrum Paul Klee, Bern, Switzerland; 'A Culture Beyond Crisis? Curating in a Time of Violence' at CalArts, Los Angeles; and the 'After Year Zero' programme at the Haus der Kulturen der Welt, Berlin.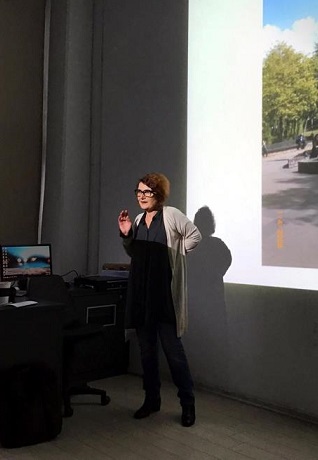 Fulya Erdemci
Fulya Erdemci is a curator and writer based in Istanbul.
Erdemci curated international exhibitions such as the 13th Istanbul Biennial (2013), Pavilion of Turkey at the 54th International Art Exhibition, Venice Biennale (2011) and functioned as the co-curator in biennials such as the SCAPE, the 5th Biennial of Art in Public Space in Christchurch (2008), the 2nd Moscow Contemporary Art Biennial (2007) and 25th Biennale of São Paulo in (2002). She was the Director of SKOR (Stichting Kunst en Openbare Ruimte) Foundation for Art and Public Domain in Amsterdam (2008 – 2012). Since 2015, she is the Artistic Director of the Cappadox Festival Contemporary Art Programme realized in Cappadocia.
Erdemci has served on international advisory and selection committees, including MAXXI – the National Museum of XXI Century Arts, Rome, 2014 – 2017; the committee for the selection of the curator of the Malta Pavilion at the Venice Biennale 2017 (2016); the selection committee of the Berlin Biennial (2015); the selection committee of the Sonsbeek International (2015); the SAHA, Istanbul; 2012-2013; and De Appel, Amsterdam's, Curatorial Programme 2009 – 2011.
Erdemci has taught at Bilkent University (1994-1995), Marmara University (1999-2000) and at Istanbul Bilgi University's MA Programme in Visual Communication Design (2001-2007).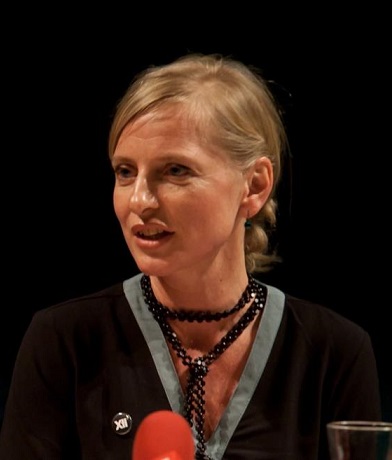 Maren Richter
Maren Richter is curator, writer and researcher based in Austria.
In her theory and practice she focuses on artistic and curatorial methodologies, which search for and examine alternative modes of knowledge production within a society of globalisation.  Currently she is curator of Valletta 2018 and head of research of the 'Grammar of Urgencies' project in Vienna. From 2010 to 2013 she was the artistic director of the Biennial REGIONALE12 in Styria/Austria, which multiplex diverse concepts and ideas of periphery, nature and region. For European Capital of Culture 2009 she designed a project with Charles Esche in public space, a sociological and artistic research on walking, strolling and deriving.
Between 2003 and 2006 she initiated series of researches under the collaboration umbrella "Embassy of Contemporary Art", which debated mechanisms of informal being and living within world-spanning power mechanisms – such as the exhibition "Naked Life" at MOCA Taipei, "Wrong(ed) Attitude" at TCC Paris/Sparwasser HQ, Berlin and "Wayward Economy" at MT Gallery. Between 2013 and 2016 she was curator and board member of the Lower Austrian Art in Public Space.