Drawing on the timeless themes of forsaken love, loss and longing, this interdisciplinary project in two parts connects the Middle Eastern legend of Layla and Majnun and the Greek myth of Orpheus and Eurydice. Orfeo & Majnun is an exciting new retelling expressed through multiple textures; the narration interweaves Maltese, English and Arabic, while the score combines oriental and occidental styles – Dick van der Harst, Moneim Adwan, and Howard Moody.
This poetic music theatre also encourages local citizens to take part in creative workshops; under the artistic direction of Martina Winkel and Airan Berg, the first part of the performance celebrates co-creation with associative stories and a cast of animal puppets conceived during workshops. The second part continues to unfold a unique and uniting spectacle, a theatre of emotions.
The Orfeo & Majnun music theatre performance will be held on the 19th and 20th October 2018. Download the Orfeo & Majnun information booklet from here.
Download the terms and conditions for the competition being done in collaboration with Freehour here.
Orfeo & Majnun is co-funded by the Creative Europe Programme of the European Union.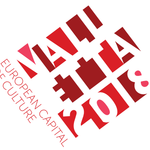 This project is supported by the French Embassy.